(You must have javascript/popups enabled.)

Want to stay in touch with ARPAST? Sign up for our mailing list and receive the latest exciting news, announcements and more straight to your inbox. Click here to sign up!
(NOTE: Please check your SPAM/JUNK folder for the confirmation link! You won't receive emails from ARPAST until your subscription status is confirmed.)

2013/05/23 12:00

2013/05/22 17:09

2013/05/21 19:11

2013/05/20 17:06

ARPAST is a science-based research group dedicated to furthering our measured understanding of anomalous and unexplained phenomena. Our goal is not to "prove" or "disprove" the existence of "ghosts" or "spirits." To carry such an agenda would be to presume an understanding of that which is not currently completely understood. 

We are NOT "ghost busters," nor do we do "interventions", "cleansings", or "exorcisms." BEWARE - those who claim to provide such "services" are irresponsibly propagating fraudulent claims. Since paranormal phenomena remains mostly unexplained, how could anyone effectively provide those services with any certainty of success?

To that end, our mission is to document, collect, and analyze environmental and corroborated data surrounding paranormal events, using scientific methodologies, state-of-the-art equipment, software applications, and custom relational databases, while ruling out or uncovering any possible explanatory causes for such phenomena.

Utilizing this unique methodology, we hope to reveal and examine correlations while uncovering statistical trends which may lead us to better understand the mechanics of such phenomena. We believe that this, in turn, may lead to a better, objective understanding of the nature of the phenomena as well.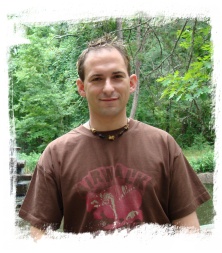 By ARPAST President / Founder Larry Flaxman (larry@arpast.org)
Stress Relief
So, the holidays are finally over. If your experiences were anything like mine, you are probably quite happy that life is beginning to return to a fixed routine... Or perhaps routine is not an accurate description of the normalcy in your life?
In 2012 I lost both of my parents within a very short span of time...Suddenly, my world was turned upside down. My reality was changed in an instant.
Until you have actually experienced the loss of a loved one (not to mention two!), you can not even begin to imagine the range of feelings and emotions that will overwhelm you. Sadness, anger, frustration, depression, irritability... all are classic signs of not only the grieving process... but, also STRESS.
There is no way that you can ever prepare yourself mentally or physically for the amount of stress that your body will undergo after such a traumatic event. 
Managing and coping with stress needs to be an important part of your daily routine. You have probably all heard the old saying "stress kills." Well... it is absolutely true, and it is important that you take control of it...before it takes control over you.
Our article this month comes from our friend Dave Algeo at the Stressed Guru (www.stressedguru.co.uk), and offers ten different methods of stress management that I feel are very worthwhile to follow once you recognize the signs of stress appearing in your life:
1. Ask for help.
We all get overwhelmed from time to time.  If you're having difficulty getting a handle on things, talk to someone.  Family and friends may have a pearl of wisdom or two to share, or maybe just an ear to listen.  If you feel like your stress is starting to affect your health, a visit to your GP may be in order. 
2.  Identify the causes of your stress.
Take a step back and look at what's causing your stress.  List your stressors out in order of biggest effect to smallest.  Identify the top one, and take it on. 
3.  Practice good time management.
Organise a 'to do' list that prioritises your tasks.  Tackle the ones that provide the most value first. Spend a few minutes each evening going over your list and determining your tasks for tomorrow.  In the morning, go over the list and get started.  Break tasks up into smaller chunks and take them on one at a time.  Don't multi-task.  Doing one thing at a time is much more efficient and gets better results. Set time limits, and stick to them.  Finish one thing, then move onto the next.  Nothing combats stress like checking pressing things off your list.
4.  Delegate.
Sometimes there is just plain too much to do.  Not surprisingly, this will increase your level of stress.  This is where effective delegation comes in.  When done properly, it will reduce your stress levels and not add stress to the person being delegated to.  First, make sure to choose a person who is capable of completing the task.  Then make sure they have the resources they need to do it successfully.  And remember that clear communication throughout the entire process will make sure that both you and the person being delegated to understand, and are comfortable with, the desired result.
5.  Take time out and get some rest.
When you're stressed, you're like a battery running short on charge.  Finding time to recharge will help you manage stress (and everything else) more effectively by maintaining a healthy balance. Make it a point each day to step away from work to do something that rejuvenates you.  Take a walk, have a cup of tea, meditate.  You'll return refreshed and ready to tackle the tasks of the day.
6.  Get good sleep.
Stress can make it difficult to fall and stay asleep at night, but good sleep is just what you need during stressful times.  Make your sleep space a soothing, tranquil environment.  Practice winding down for a little while before heading to bed.  If something is weighing on your mind, write it down for tomorrow. If you're having trouble falling asleep, don't toss and turn.  Get out of bed and do something relaxing, like say reading a book, until you feel ready to drift off.  Try to maintain a regular sleep schedule. These are just a few techniques for encouraging good sleep.  Find some that work for you because good, restful sleep is an extremely effective stress management tool.
7.  Get some exercise.
This works to manage stress on many levels.  It gives a much needed break from the stressors of the day.  It improves your sleep (as long as you don't try to do it just before bed).  It improves your overall health (obviously).  It helps you feel better about yourself by eliminating the guilt you get from not exercising. And the act of exercising itself actually releases mood elevating chemicals (endorphins) in your brain, making you just plain feel better.
8.  Keep a journal.
This is a great way to get a handle on what's causing your stress, and it helps you sort out ideas for how to manage it.
9.  Diary in worry time.
Worry can be useful when used appropriately.  It lets you know that there is an issue that may need attention.  But if you let it get out of control, it can add considerably to your stress levels.  Try this therapeutic tool to keep worry in its place.  Schedule some time, say half an hour a day, to worry.  At this time, get a pen and paper, and get to worrying - constructively.  Write down what's on your mind and why it's bothering you.  What are the potential consequences that you fear?  Ask yourself if this fear is rational.  If it is, identify potential solutions and ways to put them into action.  At the end of the session, put everything away and move onto other things.  If you find yourself worrying throughout the day, jot down the issue, remind yourself of your next scheduled worry appointment, and tell yourself that you'll worry about it then. Make it a habit, and you'll turn your worry back into the useful tool it was meant to be.
10.  Watch your alcohol intake.
Many of us use alcohol as a first line of defense against stress.  While it may take the edge off of a difficult day in the short term, it comes at a cost.  Alcohol, being a depressant, can lead to relaxation initially, but it also leads to poor sleep quality during the night.  So instead of feeling recharged the next day, you're tired and dragging.  Add that to the longer term damage that too much alcohol can cause your body, not to mention the potential consequences of your actions while under the influence, and you'll see that alcohol really isn't such a great stress management tool after all.  If you drink more than you should, take steps to decrease your drinking from a daily to an occasional indulgence.
Where there is life, there is stress.  This is by design.  The trick is to not let it get the better of you. There are countless ways to manage your stress.  These are just a few.  Put them into practice, some or all, and you'll find you're better able to cope with all that comes your way.  And don't forget to make time for fun.  Laughter, playfulness, downright silliness, and not taking yourself or life too seriously are all vital ingredients in effectively managing your stress.

ParaExplorers – The word itself is a juxtaposition of the concept of a "Pair of Explorers." This play on words perfectly describes our mission and overall goal. We are two explorers who have embarked on a lifelong journey of knowledge, information and facts. Two souls united with the common objective and purpose of discovering universal truths regarding the world we live in.
Mystery, intrigue, and the unknown have been inextricably linked to the human experience since time immemorial. Within the context of rational science, there has been little serious interest shown from mainstream disciplines.
We are reminded of the legendary Star Trek preamble used in the title sequence of the original Star Trek:
"Space - the Final Frontier. These are the voyages of the starship Enterprise. Its five-year mission: To explore strange new worlds. To seek out new life and new civilizations. To boldly go where no man has gone before."
Our ambitious goals are singularly focused, and closely mirror those of Captain Kirk's intrepid starship explorers. Rather than exploring extraterrestrial, alien landscapes, we will instead focus on exploring strange new worlds right here on earth. Worlds which hereto forth remain wholly unexplored and uncharted. We will investigate both new and ancient civilizations and cultures. We will study all manner of unexplained phenomena in a scientifically objective manner.
We will boldly go where no man, or woman, has gone before.
---
Mission Statement
|
Member Profiles
|
Investigations
|
Research
|
Donate
|
Disclaimer
|
Facebook
|
Forum
|
Store
|
Site Map
|
Contact Us
Site contents © copyright 2007-2012 ARPAST.org; All rights reserved.